Tile Roof Installation St. Petersburg and Pinellas County
Super Roofs offers top-quality tile roofing installation in St. Petersburg and Pinellas County.

Advantages of Super Roofs:
Award-Winning Roofing Company in St. Pete
Over 25 Years of Experience
GAF Master Elite Contractor
Unrivaled Attention to Detail
25 Year Workmanship Guarantees
Call us at 727-821-4332 to get a free quote for your tile roof needs.
Call Us Now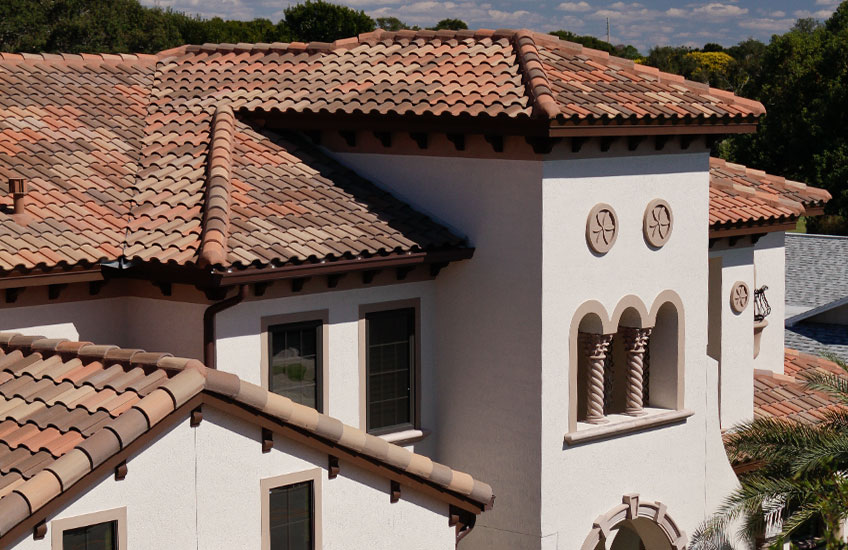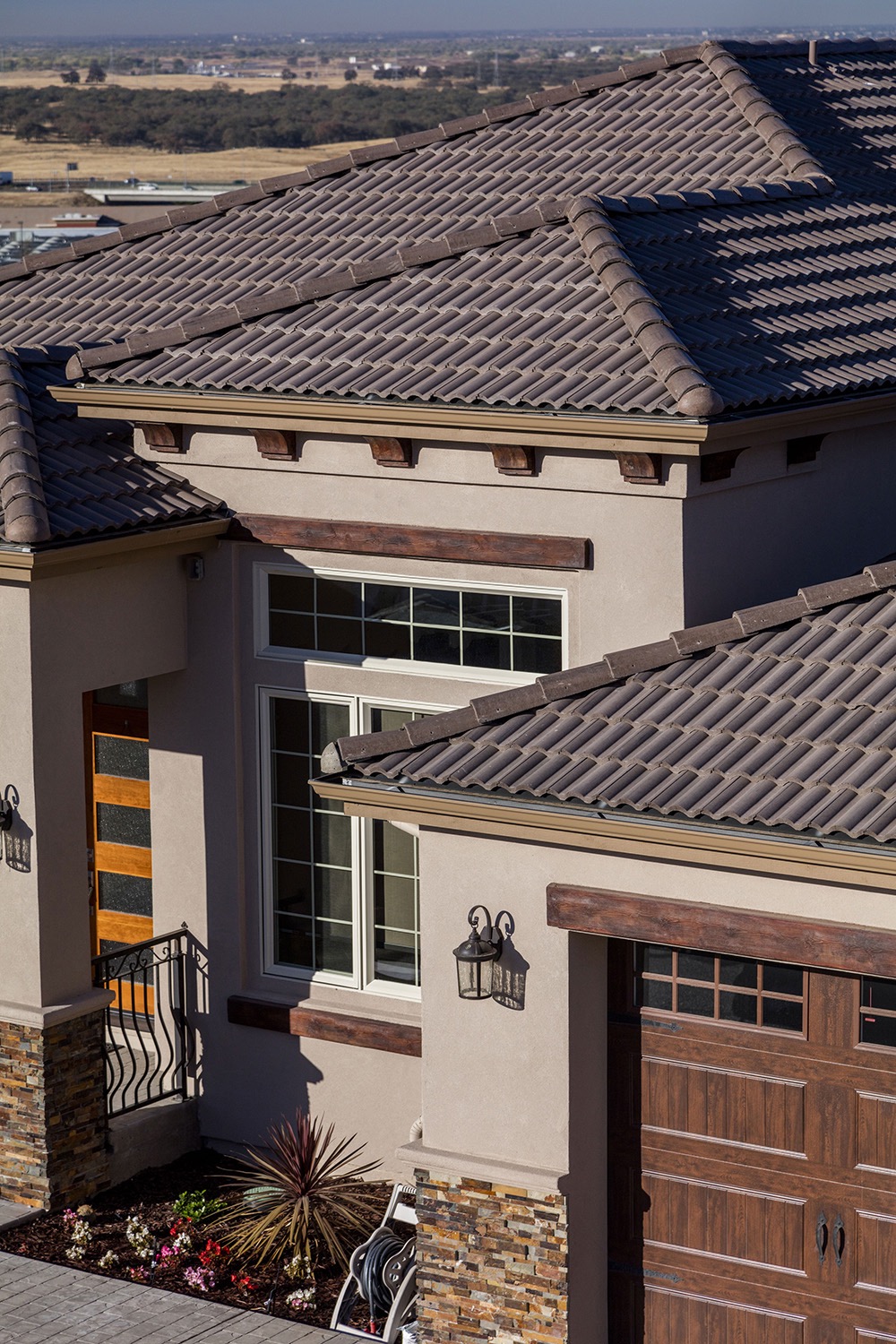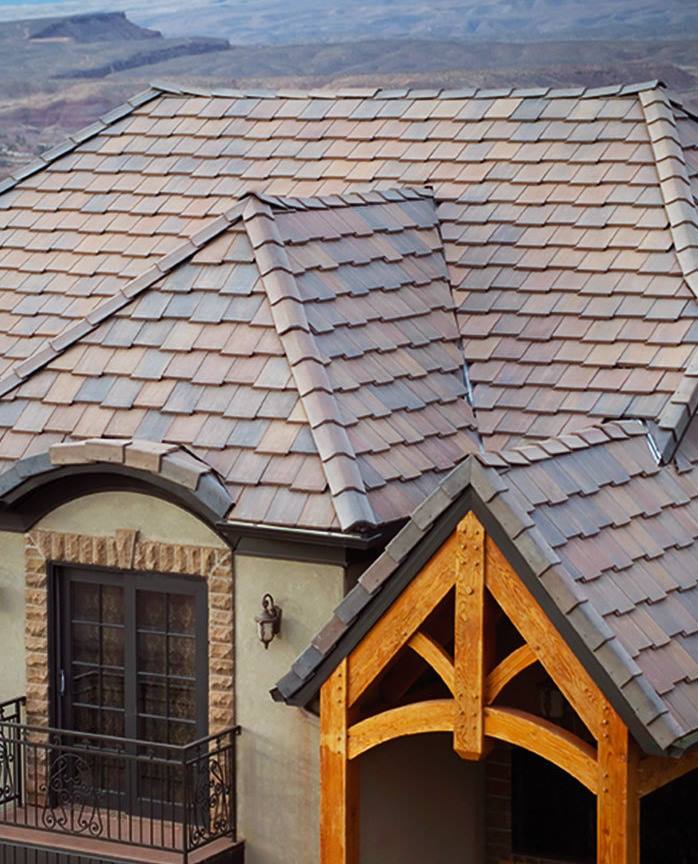 Discover Tile Roofing
Introducing Super Roofs, the ultimate concrete tile roof installation service in the vibrant city of St. Petersburg, FL! Get ready to elevate your home's style and protection with our exceptional range of stunning concrete tile options. With Super Roofs, you can transform your roof into a work of art that not only enhances the aesthetics of your property but also fortifies it against the elements.
Imagine strolling through a picturesque neighborhood, with palm trees swaying in the gentle ocean breeze. Amidst it all, your home stands tall, boasting a concrete tile roof that exudes elegance and resilience. At Super Roofs, we believe that your roof should be more than just a functional necessity – it should be a statement of your personal style and a symbol of your commitment to quality.
Our extensive collection of concrete tiles will ignite your imagination and offer a world of possibilities for your roof. From classic terracotta to sleek slate, our tiles come in a variety of colors, textures, and patterns that will make your neighbors green with envy. Whether you're aiming for a Mediterranean-inspired villa or a contemporary masterpiece, our concrete tiles will bring your vision to life with their enduring beauty and sophisticated charm.
But it's not just about the aesthetics; Super Roofs takes pride in providing top-notch protection for your home. Our concrete tiles are known for their exceptional durability, capable of withstanding even the harshest weather conditions that St. Petersburg may throw your way. From scorching sun rays to torrential rainstorms, our tiles are designed to shield your home from the elements, making them a wise investment that will stand the test of time.
What truly sets Super Roofs apart is our unwavering commitment to excellence. Our team of highly skilled professionals will handle every step of the installation process with meticulous attention to detail, ensuring that your concrete tile roof is flawlessly executed. From the initial consultation to the final inspection, we will work closely with you to understand your preferences and deliver a result that exceeds your expectations.
At Super Roofs, we understand that investing in a new roof is a major decision, which is why we offer competitive pricing packages that are tailored to suit your budget. Our goal is to make the entire process as seamless and stress-free as possible, so you can enjoy the benefits of your concrete tile roof without breaking the bank.
But our commitment to you doesn't end with the installation. Super Roofs also offers comprehensive maintenance and repair services to keep your roof in pristine condition year after year. Our team of experts will conduct routine inspections, address any issues promptly, and provide proactive maintenance to ensure that your concrete tile roof looks and performs its best for years to come.
So, why settle for an ordinary roof when you can have a Super Roof? Experience the difference that our concrete tile roof installation service brings to St. Petersburg and Pinellas County, FL. Contact Super Roofs today and let us elevate your home to new heights of style and protection.
If you're looking for tile roofing installation in St. Petersburg, FL, call our experienced team today for a free in-person quote.
Call For Quote