SHINGLE ROOF REPLACEMENT
SOUTH PASADENA FL ROOFING COMPANY
Award-Winning Roofing Contractor
Over 25 Years of Experience
GAF Master Elite Contractor
Unrivaled Attention to Detail
25 Year Workmanship Guarantees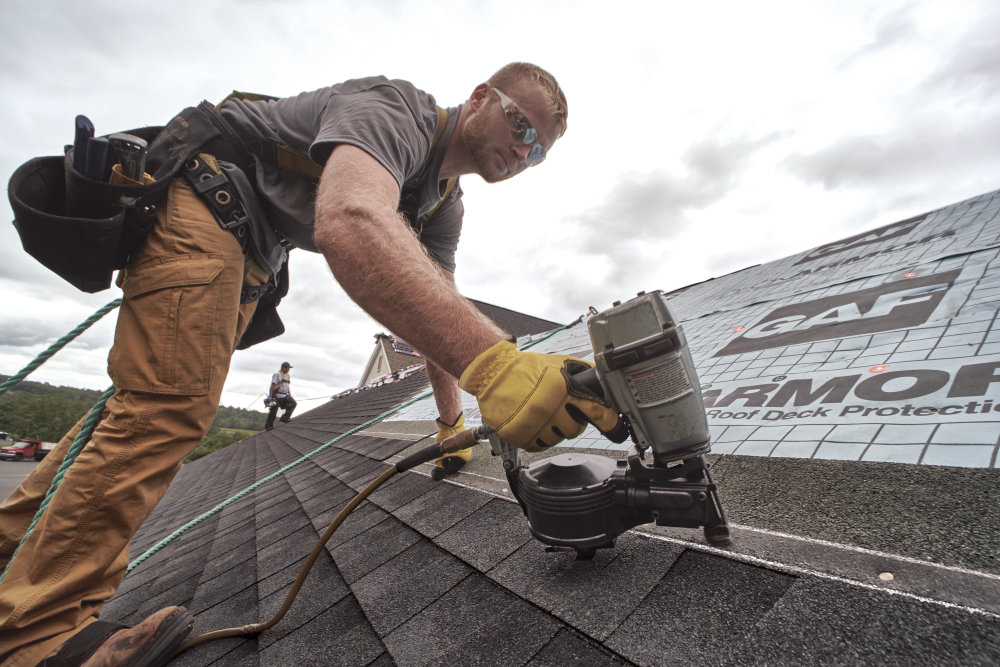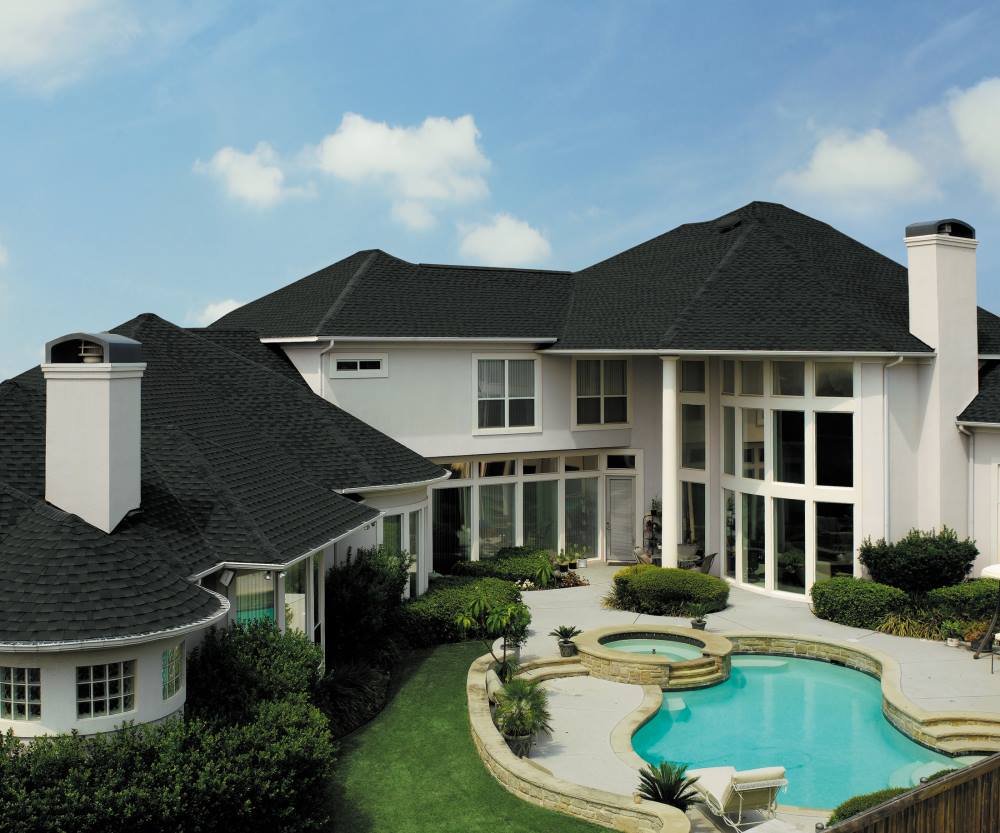 SOUTH PASADENA'S GO-TO CONTRACTOR FOR RESIDENTIAL ROOF SERVICES
With a history spanning more than 25 years in roofing repairs, maintenance, and replacements, Super Roofs is dedicated to ensuring absolute customer satisfaction. Having successfully accomplished thousands of roofing projects, we are well-equipped to safeguard your property, even in the most challenging weather conditions. We provide excellent roofing solutions for both residential and commercial properties, offering a diverse range of durable materials tailored to your specific requirements. Feel free to contact our team of experts to explore your options and secure our top-tier services.
Call Us Now
COMMERCIAL ROOFING EXPERTS
Choosing the right roofing system is a big deal when it comes to commercial roofing projects. Making sure it's installed correctly is essential to make the most of your investment in commercial property. Whether you're thinking about using the latest durable and energy-efficient membranes that can last as long as sloped roofs or reliable polymer roof coatings that can endure for up to 50 years, Super Roofs is here to provide expert advice about the pros and cons of each choice. We'll help you pick the best solution that fits your needs and budget. Feel free to reach out to us today to schedule a free in-person quote.
Call Us Now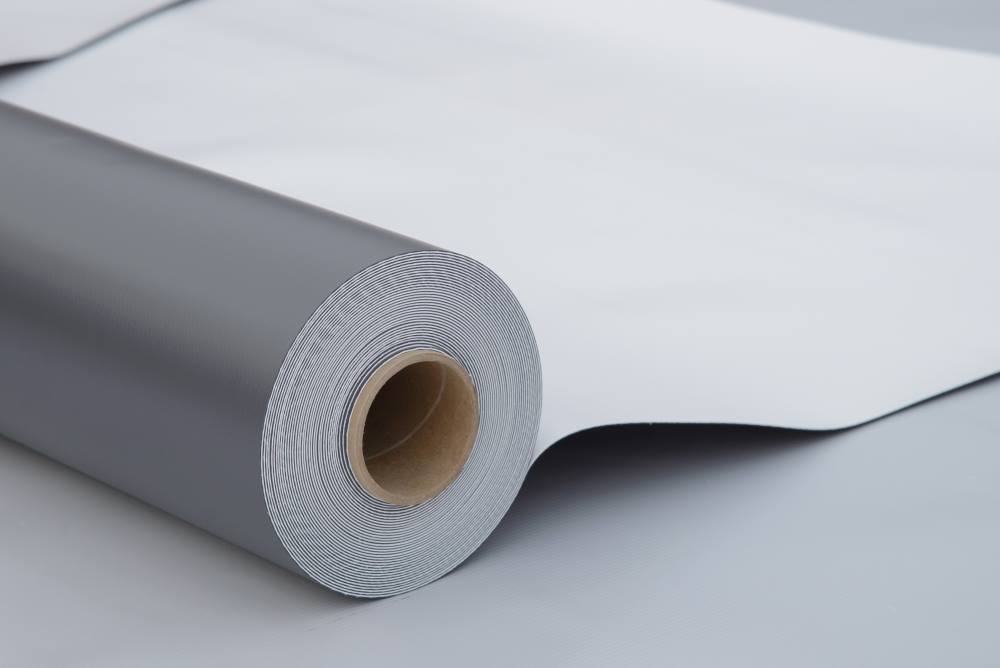 SUPER ROOFS SERVING SOUTH PASADENA FL
Is your South Pasadena, FL home feeling the weight of an old, tired roof? Fear not, for Super Roofs is here to swoop in and rescue your abode! Our mission: to transform your roof into a dazzling masterpiece that'll have your neighbors in sheer amazement.

In the world of roofing, finding a reliable contractor can be a daunting quest. But fret not, citizens, because we're here to be your roof-saving heroes. With years of heroic experience, we've established ourselves as the ultimate roofing experts in South Pasadena, FL. Our team of highly skilled professionals is on a mission to provide top-notch service that surpasses your wildest expectations.

When it comes to roofing, we're all about delivering only the best. That's why we wield the mightiest materials and the latest techniques to ensure your roof stands strong through the ages. Whether you need a simple fix or a complete roof overhaul, rest assured, we've got the power.

But what sets us apart from the rogues' gallery of competitors? Our unwavering commitment to customer satisfaction! We understand your home is your fortress, and we guard it with the utmost care. From your initial distress signal to the final inspection, we vow to provide a seamless and stress-free experience. Our team will work in harmony with you, understanding your needs and desires to ensure the end result is nothing short of heroic.

Don't let a leaky or outdated roof cast a shadow on your spirits. The time for action has come! Let us turn your roof into a true work of art. Bid farewell to those sleepless nights plagued by worries of water damage or unsightly shingles.

So, why wait in peril? Reach out to us today and let us unleash our roof-reviving magic. We solemnly swear you won't be disappointed. Get ready to become the talk of the town with a roof that not only shields your home but also adds value and curb appeal. Trust us, you won't regret this heroic alliance!
YOUR ROOF PROBLEMS WILL BE HANDLED BY OUR EXPERIENCED TEAM
Taking on roofing issues in South Pasadena can be quite the challenge, whether they arise from persistent leaks or the natural aging of your roof. It's not uncommon to feel uncertain about the extent of the problem, the necessary solutions, or the underlying causes. Frequently, the available options are shrouded in confusion. But fear not, for at Super Roofs, our primary mission is to enlighten our customers. Whether you're facing a straightforward repair or the prospect of a full roof replacement, we'll be your guiding light through every phase of the journey. Whether it pertains to shingles, tiles, or flat roofs, we steadfastly believe that it's not the materials that falter, but rather the contractors who may falter. Our resolute objective is to ensure your complete satisfaction and peace of mind throughout the entire process.
Call Us Now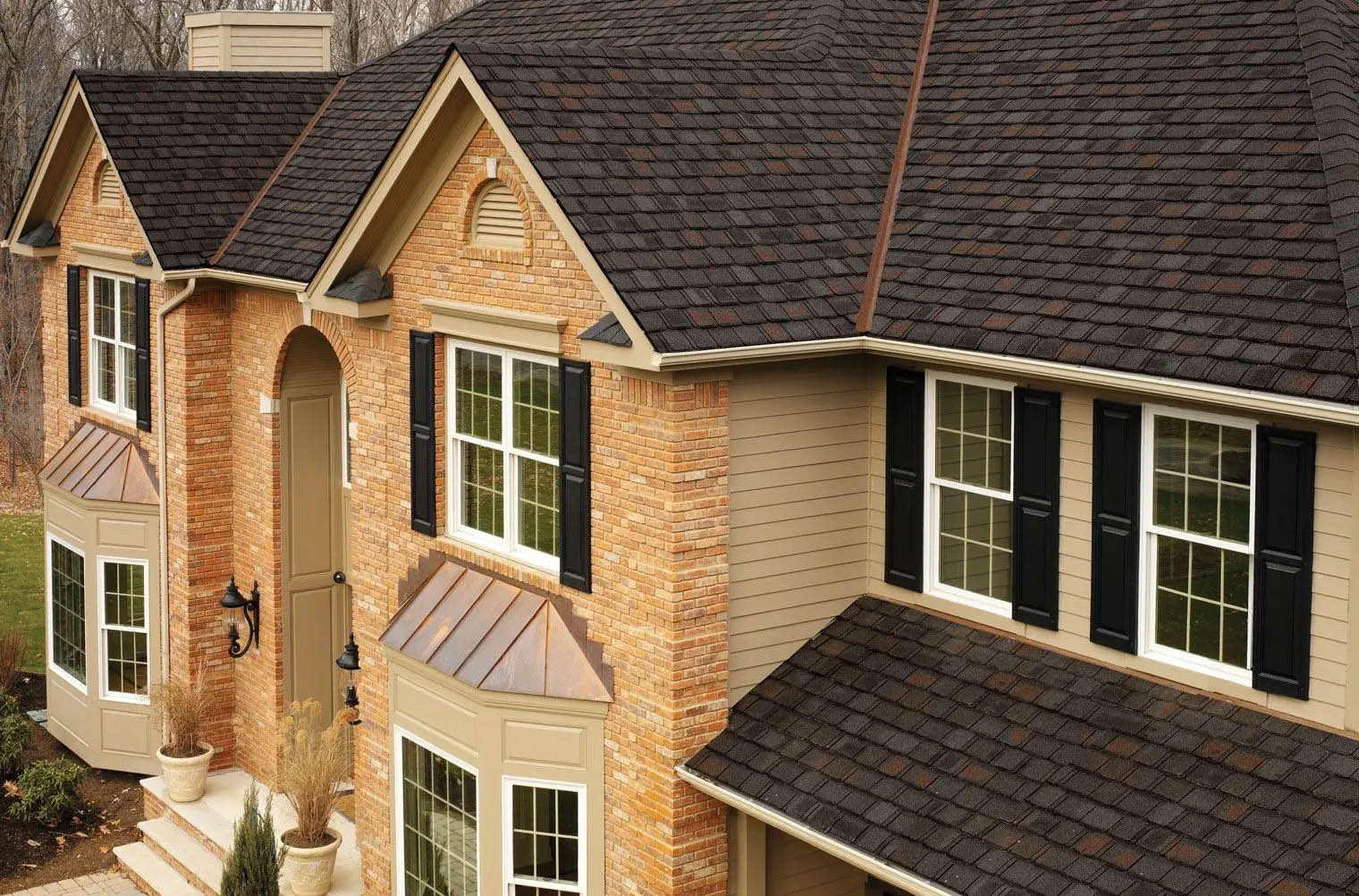 KEEP YOUR ROOF MAINTAINED & PROTECT YOUR INVESTMENT
At Super Roofs, we offer a comprehensive package of roof maintenance and inspection services tailored to both residential and commercial properties. Keeping up with regular roof maintenance and scheduling in-depth inspections are like the secret superpowers that can extend your roof's life and prevent those costly damages in the future. With our expert know-how, we can spot potential issues before they grow into villains, ensuring your roof remains in tip-top shape. With our seasoned team in your corner, you're basically summoning the Avengers to protect your roof's longevity and overall health, leaving you with superhero-level peace of mind and top-notch quality. Don't hesitate to signal us for cost-effective and professional roofing services today!
Request Repair Service
ROOF INSTALLATIONS THAT TOP THEM ALL
At Super Roofs, we're renowned for our unwavering dedication to delivering exceptional roof installation services custom-tailored to suit our customers' unique needs. Our residential clients can take their pick from a variety of top-quality shingle and tile roofing options that not only add to the aesthetics but also promise longevity. Meanwhile, for our commercial comrades, we offer cutting-edge flat roofing solutions designed for the dual goals of durability and efficiency. Every installation we undertake is executed with precision, ensuring a perfect blend of visual appeal and long-lasting performance. With Super Roofs on your side, you can be confident that our roofing solutions will stand the test of time. Don't hesitate to reach out today to kick off the process with a complimentary estimate.
Call Us Now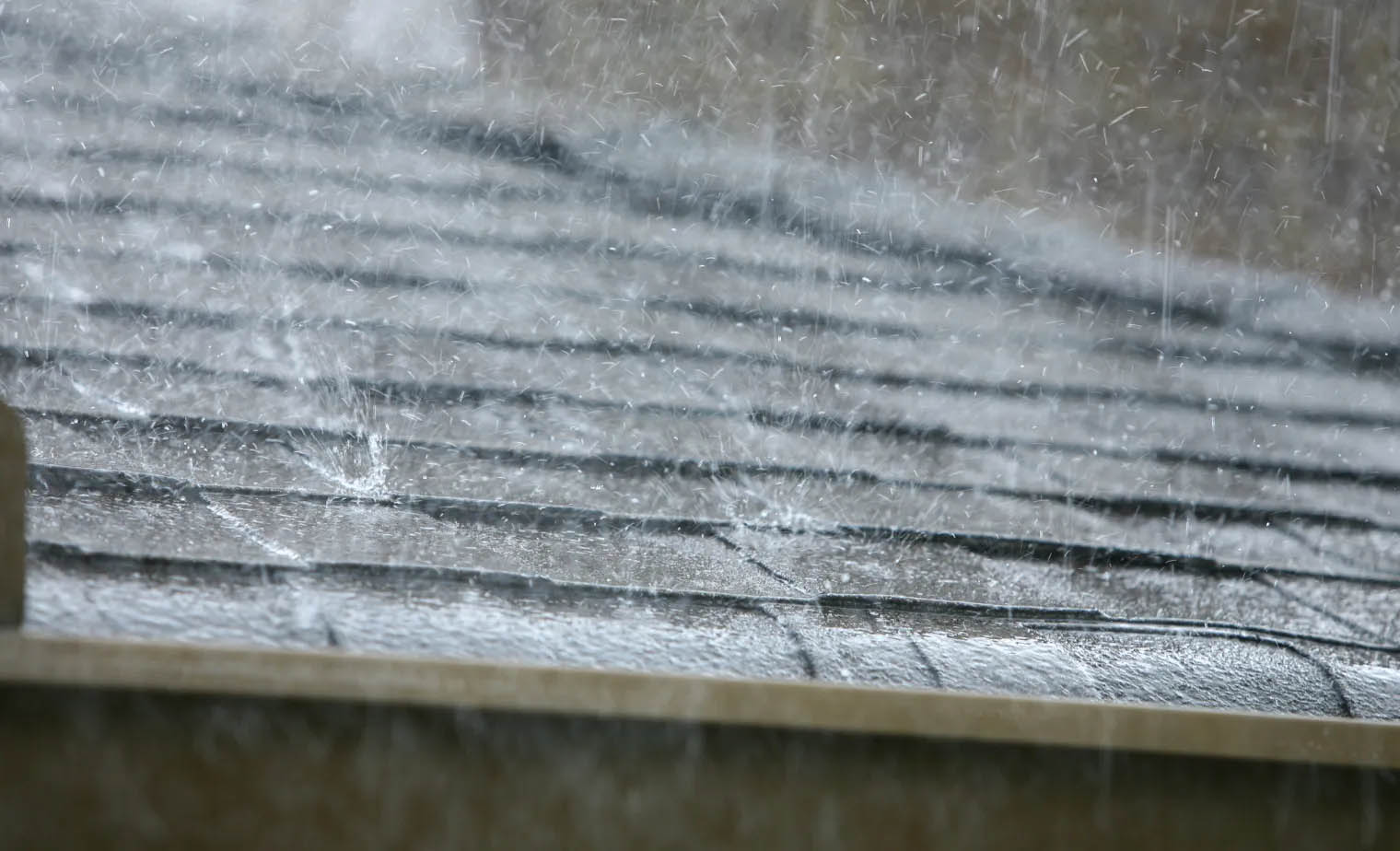 ROOFING LEAK DETECTION & REPAIR SERVICES
Super Roofs knows how troublesome and damaging a roof leak in your South Pasadena home can be. Our specialized leak detection service is built to swiftly find the source of the problem, preventing more issues and costs. Our team uses advanced techniques and tools to expertly identify weaknesses and fix them with accurate repair solutions. Whether it's a small leak or a big one, our promise is to restore your roof's strength and safeguard your property from the weather. You can rely on us for fast and dependable leak detection and repair services.
Call Us Now
AWARD-WINNING WORKMANSHIP
Super Roofs delivers the utmost professionalism, quality, and customer service that is unmatched in the roofing industry. Our efficient operation ensures excellent workmanship and the best available products. Our experienced MasterElite technicians approach each project phase with careful attention to every detail. We never cut corners, and we fully address every aspect of every job we undertake.
"I am crystal clear about what my Pinellas County roofing customers want, what they expect and how to deliver it. From protecting your home during the crucial roof removal phase… to the proper installation techniques with unrivaled attention to detail… straight down to the final thorough deep cleaning of your property. We are committed to making our customers happy."
– Adam Jay / Owner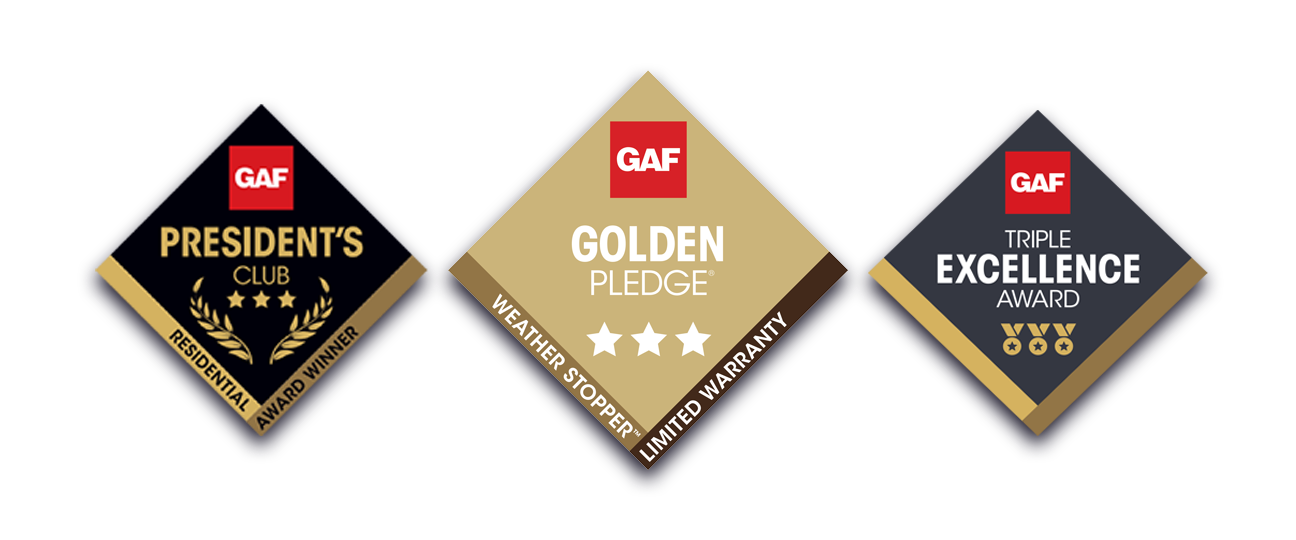 RAISE YOUR INVESTMENT VALUE WITH SUPER ROOFS
At Super Roofs, we harness cutting-edge roofing technologies and employ premium materials to ensure enduring outcomes. Our roofing solutions encompass a wide spectrum, from robust metal roofs to classic shingle options. Each roof we install is meticulously engineered to brave even the harshest weather conditions while simultaneously boosting energy efficiency through superior insulation and ventilation.

Our comprehensive pre-installation inspection is a thorough examination of your current roof, leaving no stone unturned in identifying potential damage or structural concerns. We take into account local regulations, financial constraints, and your aesthetic preferences to maximize the overall value of your roofing investment.

What sets us apart is our unwavering commitment to delivering unwavering customer service, from the very first consultation to post-installation support. Our dedication shines through in our exceptional craftsmanship, competitive pricing, and swift responses to customer feedback.

Whether you're in need of a complete roofing overhaul or minor repairs in South Pasadena, FL, or the nearby areas, Super Roofs is here to lend a helping hand. Reach out to us today for all your commercial and residential roofing requirements, and let us ensure that your roofing needs are met with excellence.
Call For Free Estimate
FREQUENTLY ASKED ROOFING QUESTIONS
GET A FREE QUOTE FOR YOUR SHINGLE, FLAT, TILE, OR METAL ROOFING PROJECT TODAY
Super Roofs takes great pride in being recognized as a premier roofing company in South Pasadena, Florida. Our dedicated team is at your service throughout the workweek, ready and enthusiastic to attend to your inquiries and ensure your absolute satisfaction with our wide range of roofing solutions and services. Don't hesitate to get in touch with us today to discuss your roofing needs! We are more than delighted to provide a no-cost quote for every project, putting you one step closer to achieving the roofing solution you desire.