SHINGLE ROOF REPLACEMENT
PALM HARBOR FL ROOFING COMPANY
Award-Winning Roofing Contractor
Over 25 Years of Experience
GAF Master Elite Contractor
Unrivaled Attention to Detail
25 Year Workmanship Guarantees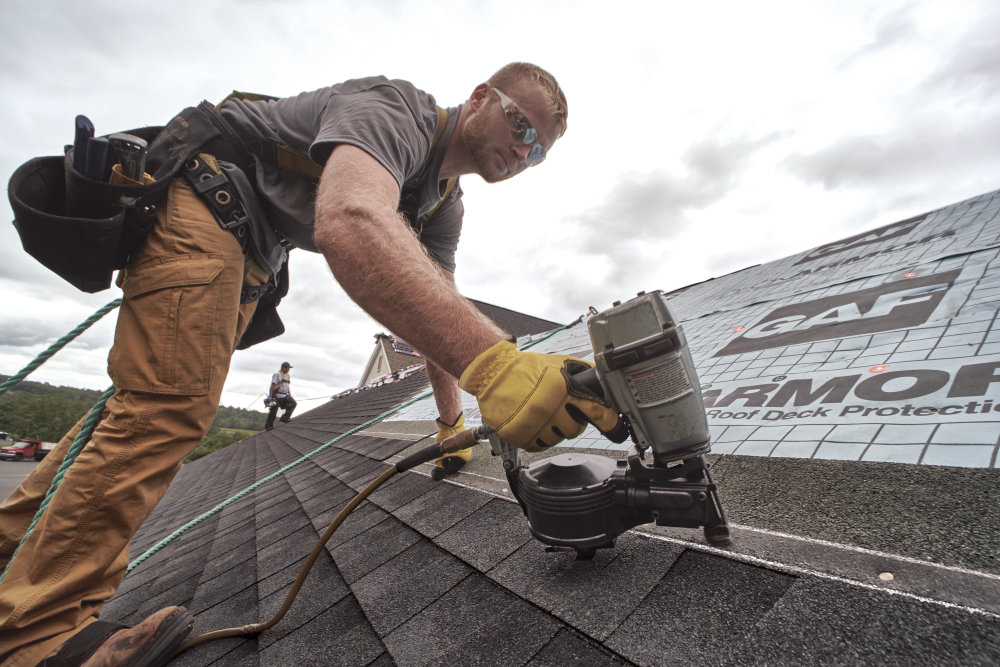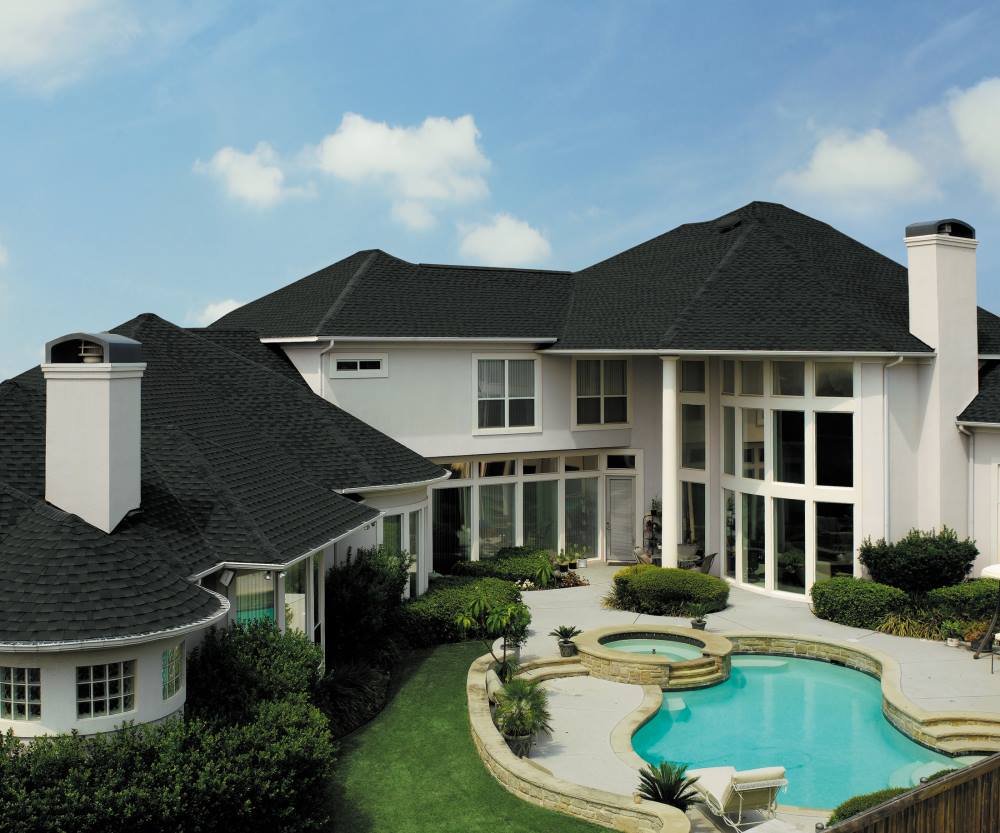 PALM HARBOR'S GO-TO CONTRACTOR FOR RESIDENTIAL ROOF SERVICES
Super Roofs has been in business for over 25 years, and our main goal is to make sure our customers are safe and satisfied. We've done thousands of roofing projects, so we know how to keep your property safe from tough weather. We have excellent roofing options for homes and businesses, with durable materials to choose from. Don't hesitate to get in touch with our expert team to discover your choices and get our top-notch services.
Call Us Now
COMMERCIAL ROOFING EXPERTS
When you're working on a commercial roofing project, making the right choice for the roofing system is a big deal. It's crucial to ensure proper installation to make the most of your investment in commercial property. Whether you're considering the latest durable and energy-efficient membranes that can match sloped roofs in terms of durability or dependable polymer roof coatings with a lifespan of up to 50 years, Super Roofs is ready to provide expert insights into the pros and cons of each option. We'll assist you in selecting the ideal solution that suits your needs and budget. Don't hesitate to reach out to us today to begin the process!
Call Us Now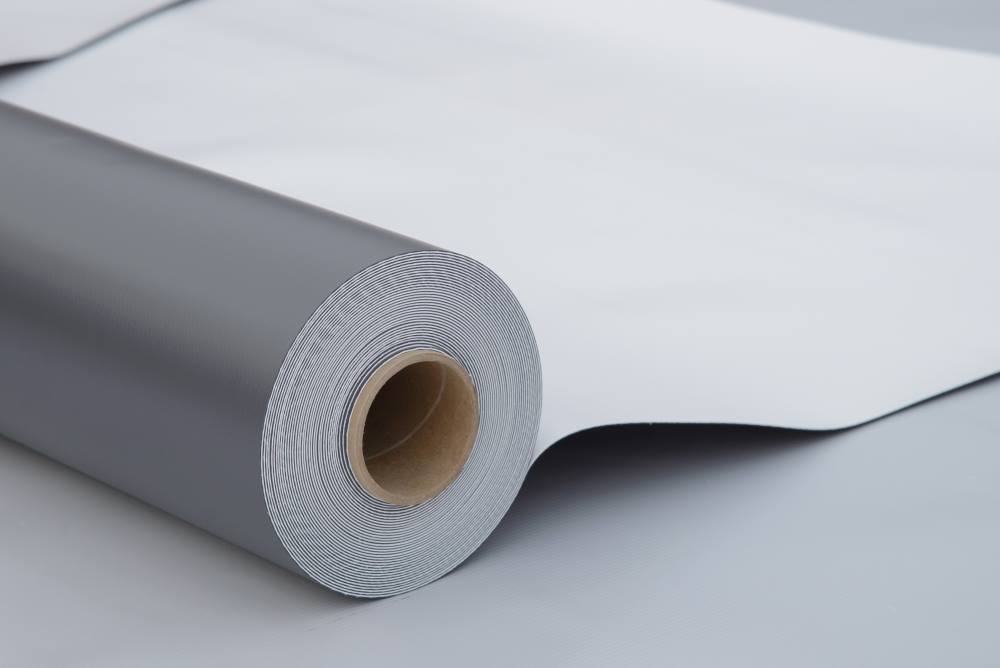 SUPER ROOFS SERVING PALM HARBOR FL
Roofing Service in Palm Harbor, Florida: Unmatched Quality and Reliability

Welcome to the premier roofing service in Palm Harbor, Florida! We take immense pride in offering top-notch roofing solutions to our valued customers. With our unwavering commitment to quality and reliability, we have become the go-to choice for all your roofing needs in the area.

At our roofing service, we understand the significance of a sturdy and well-maintained roof. Whether you need a new roof installation, roof repair, or regular maintenance, our team of highly skilled professionals is here to deliver exceptional results. We have years of experience in the industry, ensuring that every project is handled with utmost expertise and precision.

When it comes to new roof installations, we offer a wide range of roofing materials to suit your preferences and budget. Our team will work closely with you to understand your requirements and recommend the best roofing solution for your property. From traditional asphalt shingles to modern metal roofs, we have the expertise to install them all flawlessly.

In addition to new installations, we specialize in roof repairs. Our dedicated team is equipped with the latest tools and techniques to identify and fix any roofing issues promptly. Whether it's a minor leak or extensive damage, we will provide a swift and effective solution to restore the integrity of your roof.

Regular maintenance is crucial to prolonging the lifespan of your roof. Our roofing service offers comprehensive maintenance plans tailored to your specific needs. Our skilled technicians will conduct thorough inspections, identify potential problems, and provide proactive solutions to prevent any major issues down the line. With our maintenance services, you can have peace of mind knowing that your roof is in excellent condition year-round.

What sets us apart from the competition is our unwavering commitment to customer satisfaction. We prioritize open communication, ensuring that we understand your needs and address any concerns promptly. Our team is dedicated to delivering exceptional service, and we strive to exceed your expectations at every step of the process.

When you choose our roofing service in Palm Harbor, Florida, you can expect:

1. Unmatched expertise: Our team consists of highly skilled professionals with extensive experience in the roofing industry. We stay updated with the latest trends and techniques to provide you with the best possible service.

2. Quality materials: We only work with reputable suppliers to ensure that our customers receive top-quality roofing materials that are built to last.

3. Timely and efficient service: We understand the importance of your time and strive to complete every project within the agreed-upon timeframe, without compromising on quality.

4. Competitive pricing: We believe that exceptional roofing service should be accessible to everyone. That's why we offer competitive pricing without compromising on the quality of our work.

Don't settle for anything less than the best when it comes to your roofing needs. Contact our roofing service in Palm Harbor, Florida, today, and experience the unparalleled quality and reliability that we are known for. Let us protect your home with a roof that will stand the test of time.
ROOFING ISSUES? GET OUR EXPERIENCED TEAM TO HANDLE THEM
Handling roofing problems in Palm Harbor, whether they stem from pesky leaks or the effects of aging, can be quite a challenge for many homeowners. It's common to feel unsure about how bad the issue is, what solutions are needed, or what caused it in the first place. Often, the available options aren't presented clearly. At Super Roofs, our primary focus is on educating our customers. Whether you're facing a simple repair or a complete roof replacement, we'll guide you through every step. Whether it's shingles, tiles, or flat roofs, we firmly believe in the saying: materials may not fail, but contractors can. Our unwavering goal is to ensure your complete satisfaction and peace of mind.
Call Us Now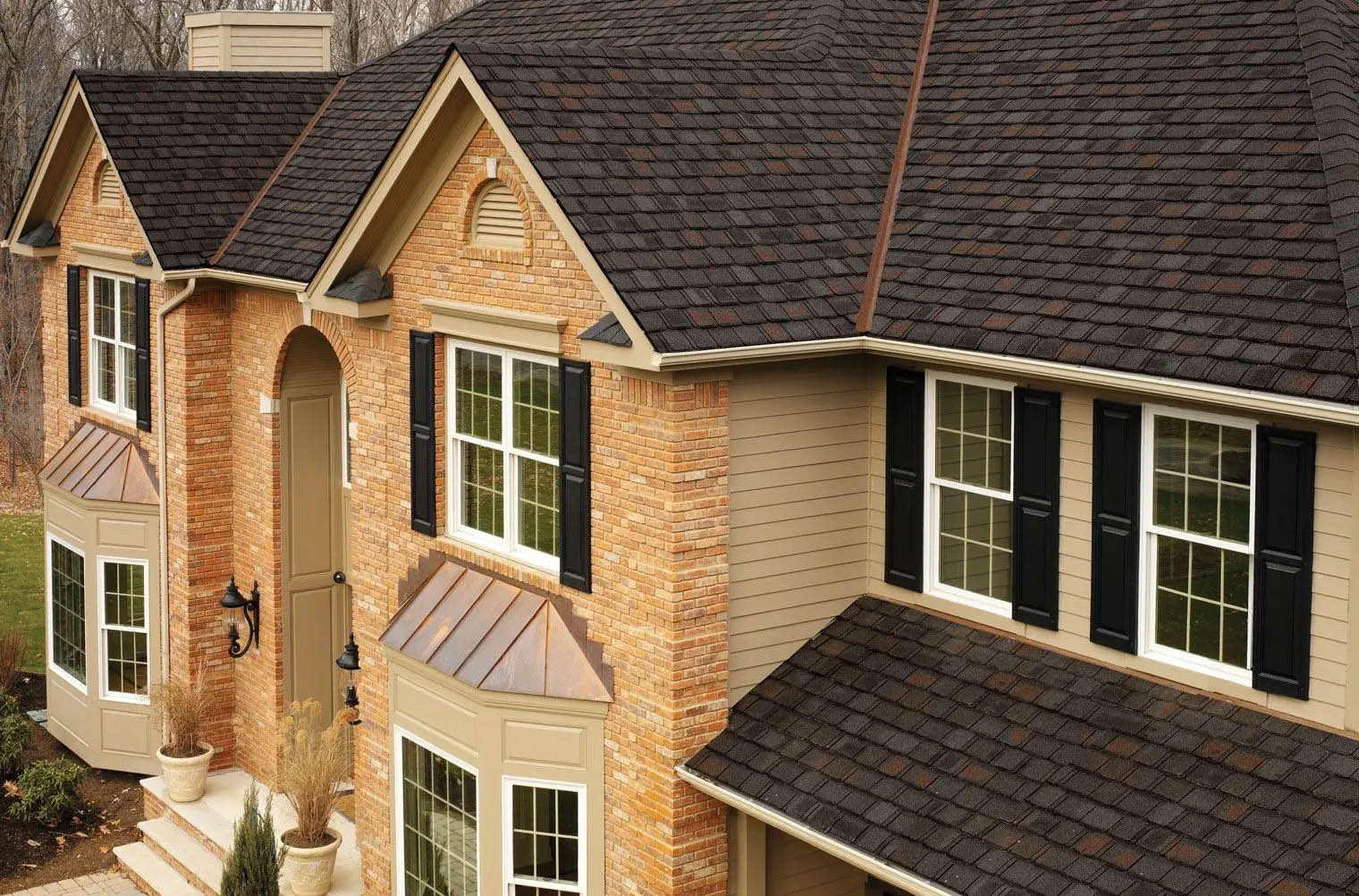 ROOF MAINTENANCE IS THE WAY TO PROTECT YOUR VALUABLE INVESTMENT
Super Roofs provides thorough roof maintenance and inspection services for residential and commercial properties. Keeping up with roof maintenance and having regular inspections is super important to extend the life of your roof and prevent costly damage in the future. With our expert knowledge, we can spot potential issues early, ensuring that your roof stays in excellent condition. When you have our skilled team on your side, you're investing in the durability and health of your roof, which brings you peace of mind and unbeatable quality. Schedule affordable and professional roofing services with us today!
Request Repair Service
TOP-QUALITY ROOFING INSTALLATIONS
Super Roofs excels in delivering top-quality roof installation services that are customized to meet our customers' diverse needs. For our residential clients, we offer top-notch shingle and tile roofing options that combine aesthetics with long-lasting functionality. Commercial properties can benefit from our advanced flat roofing solutions, engineered for both durability and efficiency. Each installation we undertake is carried out with precise attention to detail, ensuring a blend of visual appeal and long-term performance. You can count on Super Roofs to provide roofing solutions that endure. Contact us today to begin the process with a free estimate.
Call Us Now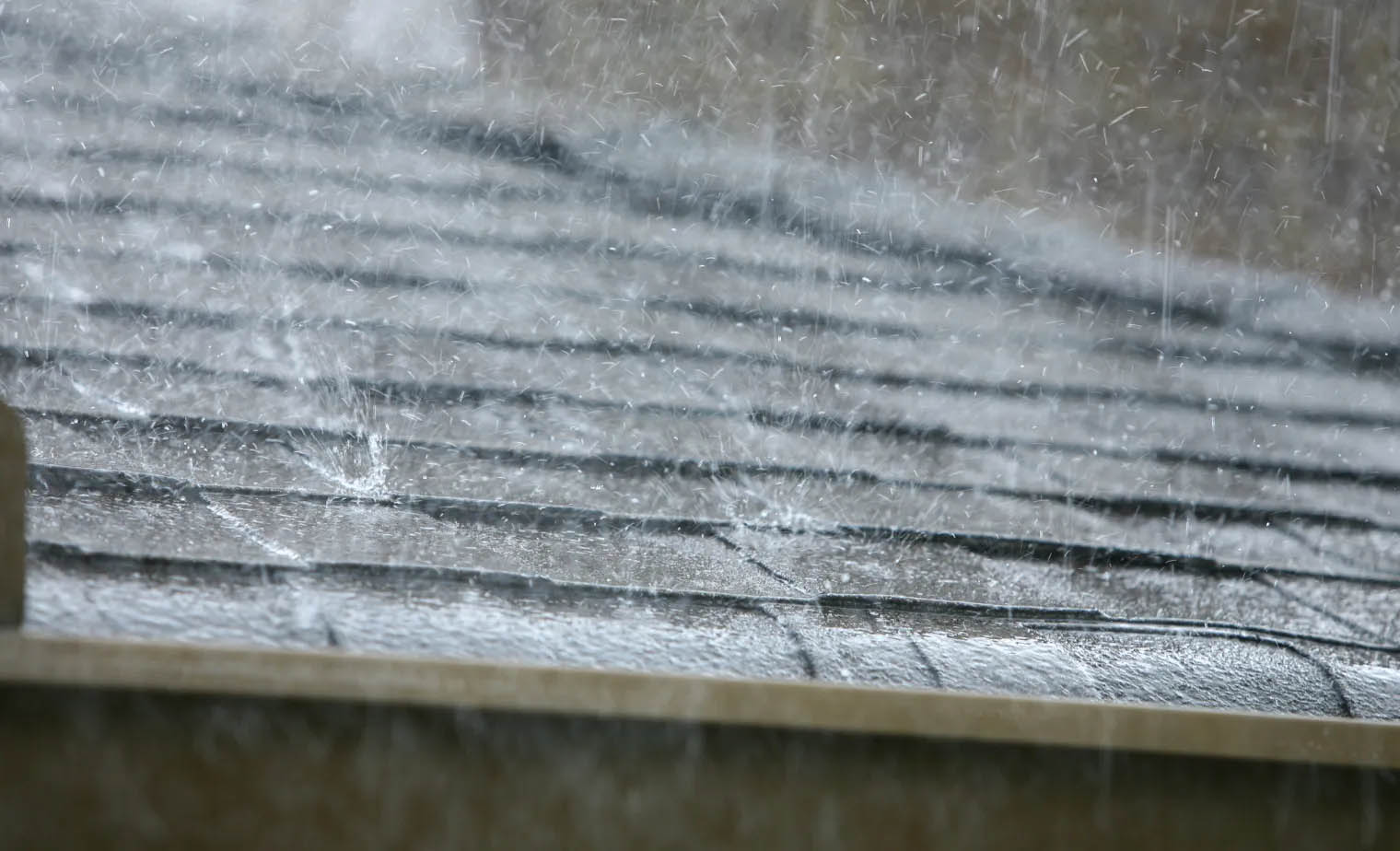 ROOFING LEAK DETECTION & REPAIR SERVICES
Super Roofs is aware of the disruptions and potential damage that a roof leak can bring to your Palm Harbor home or business. Our specialized leak detection service is crafted to swiftly identify the source of the problem, preventing additional complications and expenses. With advanced techniques and tools, our team skillfully pinpoints vulnerabilities and resolves them with precise repair solutions. Whether it's a minor seepage or a significant leak, our dedication is to restore your roof's integrity and safeguard your property from the elements. Choose us for punctual and dependable leak detection and repair services.
Call Us Now
AWARD-WINNING WORKMANSHIP
Super Roofs provides the utmost professionalism, quality, and customer service that stands out in the roofing industry. Our fully streamlined operation ensures top-notch workmanship and the best products available. Our highly experienced MasterElite technicians pay meticulous attention to every detail in every phase of a project. We never compromise on quality, and we leave no stone unturned.
"I am crystal clear about what my Pinellas County roofing customers want, what they expect and how to deliver it. From protecting your home during the crucial roof removal phase… to the proper installation techniques with unrivaled attention to detail… straight down to the final thorough deep cleaning of your property. We are committed to making our customers happy."
– Adam Jay / Owner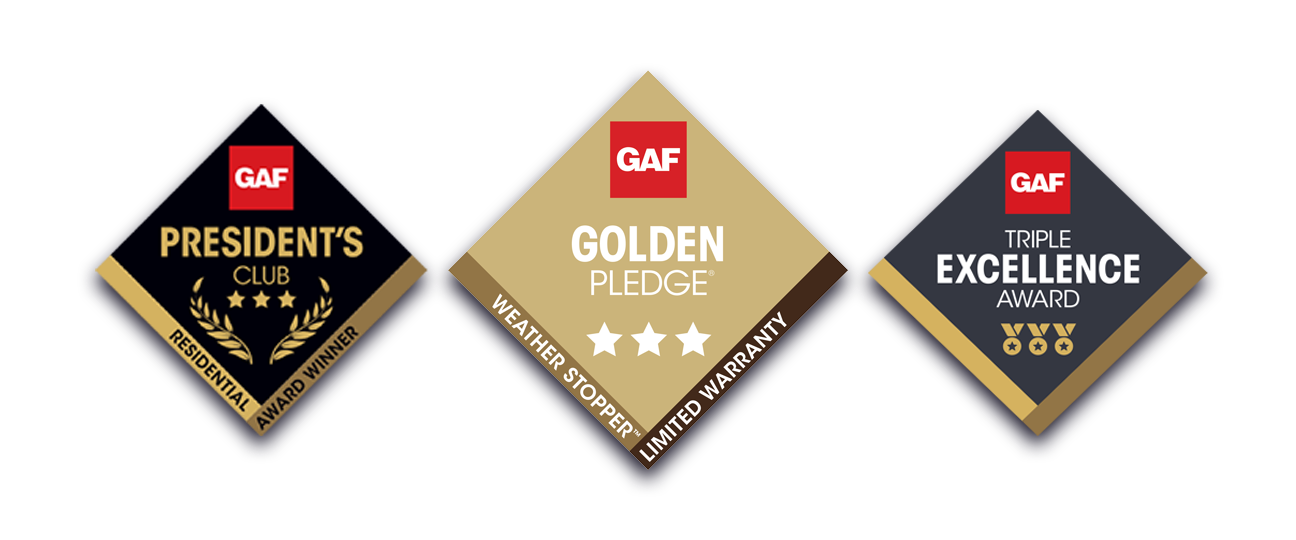 MAXIMIZE YOUR INVESTMENT WITH SUPER ROOFS
Super Roofs utilizes cutting-edge roofing technologies and premium materials to achieve long-lasting results. Our range of options includes durable metal roofs and traditional shingles. Each roof is engineered to withstand harsh weather conditions, improve energy efficiency through proper insulation and ventilation, and provide lasting durability. Our comprehensive pre-installation inspection evaluates your current roof, identifying any damage or structural concerns. We take local regulations, budget constraints, and aesthetic preferences into account to maximize the value of your investment. We also prioritize consistent, top-tier customer service from the initial consultation to post-installation support. Our commitment is evident in our quality craftsmanship, competitive pricing, and swift responses to customer feedback. Whether you need comprehensive roofing solutions or minor repairs in St. Petersburg, FL, and the surrounding area, Super Roofs is ready to assist. Contact us today for all your commercial and residential roofing needs.
Call For Free Estimate
FREQUENTLY ASKED ROOFING QUESTIONS
GET A FREE QUOTE FOR YOUR SHINGLE, FLAT, TILE, OR METAL ROOFING PROJECT TODAY
Super Roofs is thrilled to be recognized as a top roofing company in Palm Harbor, Florida. Our attentive team is here to assist you from Monday through Friday, ensuring your questions are answered and that you are fully satisfied with our roofing products and services. Reach out to us today to discuss your roofing needs! We are more than happy to provide a free quote for your project.