Strictly Committed to the Right Job,
Super Roofs Guarantees Super High-Quality Service and Only Happy and Satisfied Customers!

With over 25 years of experience and thousands of roofs completed, our Job is to protect you and your home from even the most challenging storm systems mother nature can create.

We provide pristine roofing services to both commercial and residential properties. With the wide range of materials that we offer, finding a strong and resistant roof is easy to find no matter your project goals. Reach out to our team of professionals to learn more about your options and to get set up with services.

When you're looking for a reliable & professional roofing company in St. Petersburg, FL, give our team a call at 727-821-4332 today!
Call For Free Estimate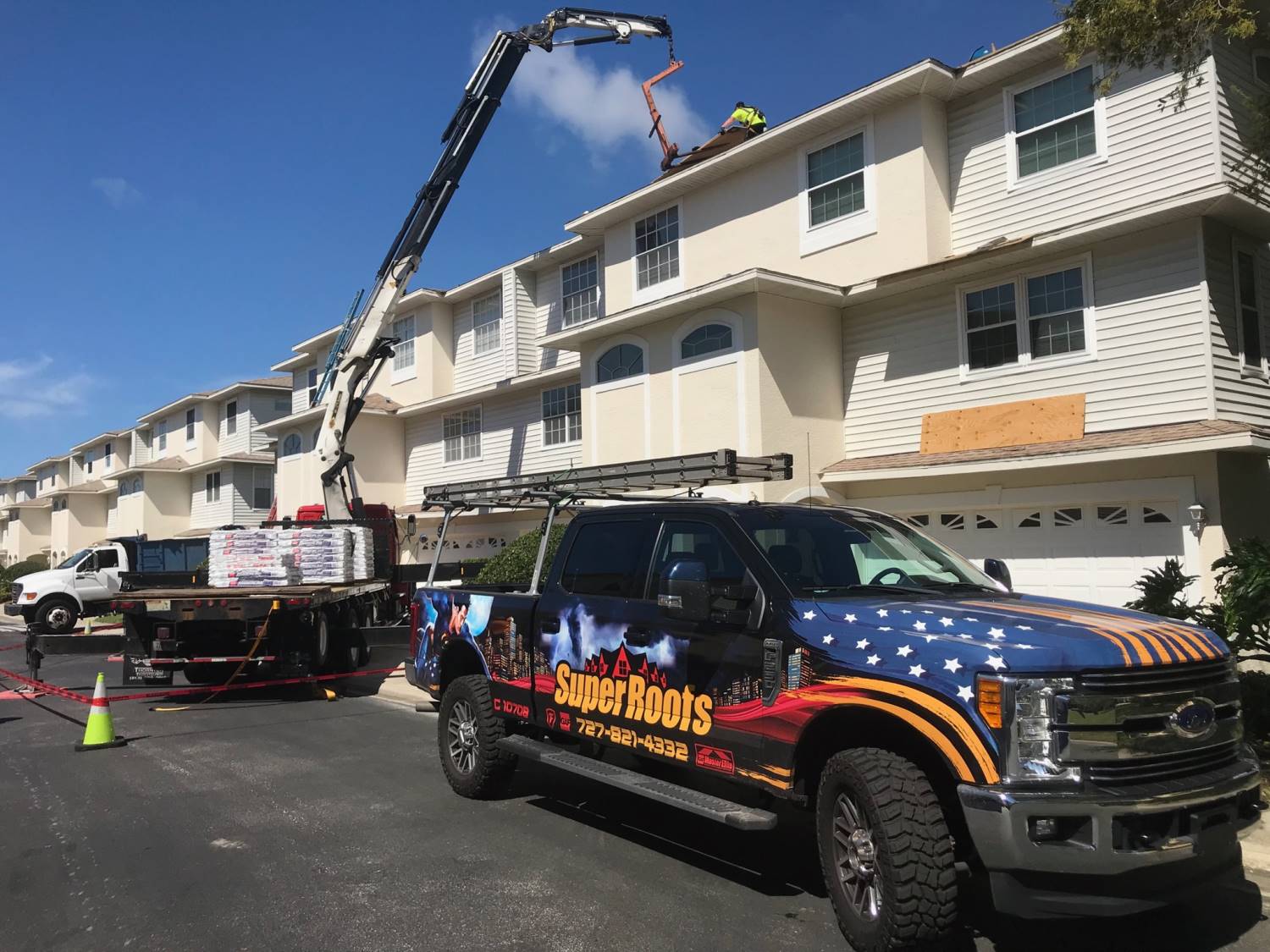 Get Set Up With Roofing Services
Most Homeowners are uninformed about roofing issues. it can be a confusing and daunting task to find a professional who can diagnose the problem properly and follow through with getting the job done correctly. Here at Super Roofs our clients get a thorough education.
Whether it's a brand new roof application or just a small roofing repair, a beach house Bungalow or a mighty Castle, we take the time to walk you through the entire process step by step. We educate you on your options as well as what your true needs are. Shingles, Tile, Metal or a Flat Roof, at Super Roofs we understand that materials don't fail, contractors do! Our commitment to your complete satisfaction, comfort and peace of mind is our number one and only priority.
Get situated with a reputable roofing company in St. Petersburg, FL. Call today to get a free estimate for your roof needs. We look forward to working with you.
Call Us Now
FREQUENTLY ASKED ROOFING QUESTIONS